View more

Topics
View more

Publications

Newsletter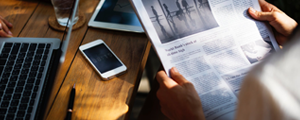 REEI Newsletter >>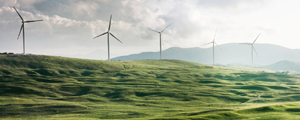 ETCP Newsletter >>
Jobs
Energy and Climate Change Policy Researcher
How to apply
If you are interested in working with REEI,please send your CV and a writing sample (report, essay or article) to: info@reei.org.cn . All application materials should be in both Chinese and English. Please specify the job position in your application email as"Application + Job position".
About projects and Main Responsibilities
Energy Transformation Project
During 2018-2021, Our goal is to establish a wide-range regional cooperation network, promote exchange of technologies and policies on issues related to energy transition through effective participation of the expert groups, and then provides valuable reference and suggestions for the rational formulation of regional energy and climate change policies.
Main Responsibilitie
Implement Energy Transition and Carbon Market Project with the project team, the work involves: implementing project activities, communicating with partners, field research, organizing meetings, and writing reports;

Cooperate with the Communication Specialists to write review articles for the organization's social media platforms, produce policy analysis briefs, and maintain project website etc.;

Provide necessary support for other projects of the organization.
Qualifications
Education and work experience

- Master's degree or above, major in energy technology, environmental science, economics or public policy is preferred, experience on project management is preferred

Being able to use both English and Chinese as working languages, with good English listening, speaking and writing skills; and strong research and analysis skills;

Work proactively, excellent interpersonal skills, strong sense of responsibility;

Ability to work independently and in a team, ability to react properly in urgent situation, attention to details, and pioneering spirit;

Agree with REEI's mission, vision and values, and understand civil society's role and responsibility;

The employment term of each position is 3 years, with a three-month trial period.
Salary and benefits
With consideration of the candidates' experience, we provide competitive salary in the area. We will also provide regular social insurance, supplemented commercial insurance, paid annual leave, and maternity/paternity leave.
By working with us, you will get
An open, diverse and harmonious working environment, meet with a group of partners who are concerned about each other's growth, willing to assist and share, and like thinking and learning;

Opportunities of improving cross-disciplinary, cross-organizational and cross-regional project management capabilities;

Work related international conferences, domestic and oversea training and networking opportunities.
Intern
Recruitment introduction
Since the inception of REEI, we launched a number of projects in the field of air pollution monitoring and management, health care and sustainable energy transformation and so on. The recruited interns will be mainly involved in the implementation of projects related to sustainable sanitation and waste disposal. We hope to find a partner who is interested in environmental protection and public welfare, who is serious and responsible, and has a health or environmental related professional background to join our project team.
How to apply
If you are interested in this position, please send a resume in both Chinese and English and a copy of the Chinese and English writings (a report, paper or article) of more than one thousand words to: jiangchao@reei.org.cn. Please indicate "Application Intern" for the email title.
Job description and qualifications
description of job
Assist in the development of Chinese and English literature research and field surveys in the fields of health, environment and waste disposal;

Assist in the organization of events such as meetings;

Maintain the WeChat public account of the project, including editing and publishing WeChat articles;

Chinese/English translation of documents;

Assist in project-related administrative support work, etc.
Qualifications
Education requirements: Reading a senior undergraduate or graduate student.

I am interested in environmental protection and public welfare undertakings, and I am responsible for my work.

Partners with a health or environmental related professional background join our Green Health Hospital program.

Work at least 1 day in the office every week and work for a minimum of 3 months.

(Working place: Houshayu, Shunyi District, Beijing)
Salary and benefits
Based on experience, we provide competitive compensation in the industry, and the internship allowance is negotiable.
We can provide you with:
An open, diverse work environment that meets a group of partners who care about each other's growth, are willing to help and share, and who like to think and challenge;

Participate in research on important issues in current environmental and health policy areas, honing analytical and writing skills;

Understand the management and operational processes of the project, participate in the preparation of the event, and get to know the seniors with ideas and achievements in the field.
We are sorry that we will not be able to reply all the emails.