View more

Topics
View more

Publications

Newsletter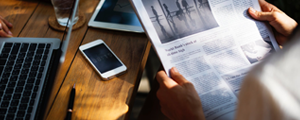 REEI Newsletter >>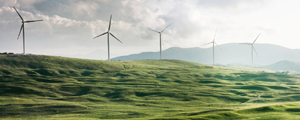 ETCP Newsletter >>
Board
REEI has an advisory group composed of a number of scholars. These experts provide support for the policy analysis of REEI and Project research method.
Yang Fuqiang / Senior adviser
Dr. Yang Fuqiang is Senior Advisor on the Climate Change and Energy Transition Program (CCETP) at the Institute of Energy at Beijing University.Dr. Yang has worked on China's sustainable energy strategy and policy for more than 4 decades and has extensive research experience in energy savings in building, industrial, and transportation sectors, low carbon cities, electricity and renewable energy, as well as climate change. Prior to joining CCETP, he was Senior Advisor on Energy, Environment and Climate Change at the Natural Resources Defense Council. Dr. Yang was the Director of Global Climate Solutions at WWF's International Headquarter, and Vice President of Energy Foundation and Chief Representative of Energy Foundation Beijing Office. Before 2000, Dr. Yang worked with the State Planning Commission's Energy Research Institute in China, and the Lawrence Berkeley National Laboratory In the USA.
Pan Xiaochuan / Senior adviser
He is a Professor at the School of Public Health, Peking University in the Department of Occupational and Environmental Health. His research interests include environmental epidemiology, environmental health risk assessment, and the effects of particulate matter on human health.
Jin Jun / Senior adviser
He is an associate professor and deputy head of the Department of Sociology at Tsinghua University. Main research directions: social movements, political sociology, environmental sociology.
Lin Jiaqiao / Member of board
He is one of the founders of REEI. He has many years' experience in energy and climate change field. Mr. Lin has focused his work on energy policy, low carbon development and carbon market. Before co-founding REEI, Mr. Lin worked with a carbon project developer and a couple of international organizations on various projects, including terrestrial carbon offsets project, energy efficiency and environmental management. His first degree is biology, and he has a master's degree in Environmental Science, Policy & Management from the University of Manchester, UK.
Mao Da / Senior adviser
His research interests are: waste incineration environment and health risks, dioxin pollution prevention, waste management and zero waste strategy. The monograph "Sea Cliffs: A Study of US Waste and Marine Disposal Activities from the 1870s to the 1930s" was published in 2012. The article was published in Environmental Movements around the World, A History of Environmentalism, A Journal of Transdisciplinary History, Nankai Journal, World History, Social Science Front, Reform Internal Reference, Southern Weekend, "People's Network" and so on. He holds a master's degree in environmental studies from the University of Adelaide, Australia and a doctorate in environmental history from Beijing Normal University.
Zhao Ang / Member of board
He is one of the founders of REEI. Ang's research interests include climate change, energy transition and relevant policies. He used to publish in China Environment Series, Environmentally-Aware Business Models and Technologies, International Journal of Applied Logistics, Green Leaf, The Road to Green Transformation, and Energytransition.org., China Environment, Environmental Resource and Energy Review . Ang holds a B.A. in Chinese from Peking University and a M.Sc. in Environmental Policy from London School of Economics and Political Science.

Zheng Ping / Member of board
Zheng Ping is Director of the Climate Change and Energy Transition Program (CCETP) at the Institute of Energy at Peking University. His work focuses on policy analysis on China's climate and energy policies and corporate sustainable development.Mr. Zheng has spent over ten years working at international and local NGOs, including at WWF China, China Society of Entrepreneurs and Ecology, and Natural Resources Defense Council. Previously, he worked with consulting and market research firms to provide strategy and market development services to government agencies and business clients. He has a B.S. in Engineering from Harbin Engineering University and an M.P.A. from Harvard Kennedy School.
Yang Li / Member of board
Yang Li is Research Director at innovative Green Development Program, working on energy economics and low-carbon policy.Previously, Ms. Yang worked at the International Institute for Sustainable Development (IISD) as a consulting expert and researched the Chinese environmental taxation system as part of a project supported by the National Social Science Foundation. She also has experience researching China's water environment protection price and taxation policy as part of a project on national water pollution control and treatment technology. She received her Ph.D. in Population, Resources, and Environmental Economics from Renmin University in 2014.