View more

Topics
View more

Publications

Newsletter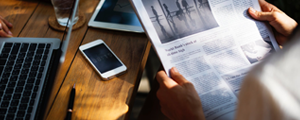 REEI Newsletter >>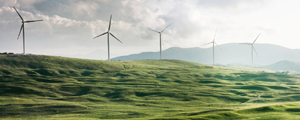 ETCP Newsletter >>
About us
Rock Environment and Energy Institute (REEI), founded in July 2012 in Beijing and registered as non-for-profit organization in Shunyi Bureau of Civil Affairs in April 2018, is an independent think tank working on environment and energy policy research. We focus on energy transition policy and discuss how to achieve a low-carbon energy system. REEI formulate the policy analysis from three significant pillars, social justice, environmental sustainability and public health. We aim to promote open-minded and participatory policy debates.

Our Influence
2013年

The Concerns in the Smoke: Investigation on the Social and Environmental Impacts of Waste Incineration Power Plant in LuoDai ChengDu. Taking the waste incineration in LuoDai Chengdu as a case, REEI studied its impacts on the surrounding environment and local residents' lives and health.

2014年

In The Misleading lncentive:the Renewable Electricity Subsidies on Waste Incineration power Projects(2014), we analysed the problems of current waste-to-energy schemes, which gives subsidies to waste incineration power projects.

2015年

On The Energiewende Blog:
https://energytransition.org/blog, REEI published energy policy analyses in English.

2016年

In March, Lin Jiaqiao delivered a keynote speech on China's Policy Framework for Air Pollution and reached a co-operration agreement with Center for Science and Environment in the International Symposium on Future Development of Coal and Electricity.
In December, REEI held the Seminar on Emission Reduction in the Aviation Industry and Carbon Market and promoted the policy discussions on the voluntary carbon emissions in aviation industry among different stakeholders.


2017年

During the NPC & CPPCC sessions in March, the representative of CPPCC proposed to reform the subsidies on waste incineration projects,based on REEI's report The Misleading lncentive:the Renewable Electricity Subsidies on Waste Incineration power Projects(2014).
In May, REEI, with the Indian Center for Science and Environment (CSE) and the Indonesian Environmental Law Center (ICEL), released a report on the comparisons of coal emission standards, which was to improve the pollutant discharge standards in the coal power industry of Indonesia.

2018年

In October, REEI launched the report titled "Urban Experience in Improving Subway's Air Quality: From Hong Kong, Seoul to Beijing, and Shanghai" and promoted the discussion and formulation of subway air quality management standards in BeiJing.
In November, in collaboration with civil society organizations from Japan and South Korea, REEI completed the report titled " Coal Power Sector in China, Japan, and South Korea: Current Status and the Way Forward for a Cleaner Energy System", analyzing the coal power development and policies in all three countries and providing useful information and policy suggestions for policymakers.

2019年

On the basis of understanding the output of our project, Beijing MTR Corporation took the initiative to meet us and introduced some of their practices in subway air quality management. REEI discussed the main factors affecting the air quality in the subway, and offered measures and suggestions of how to improve the subway's air quality.
*本页面的文字允许在知识共享 署名-相同方式共享 3.0协议和GNU自由文档许可证下修改和再使用。