View more

Topics
View more

Publications

Newsletter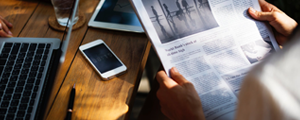 REEI Newsletter >>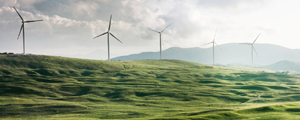 ETCP Newsletter >>
Team
We have different professional backgrounds and experiences, and we are here to come together based on our recognition of the vision of REEI. After years of running-in, we have formed a team of partners who care about each other's growth, are willing to help and share, like to think and challenge, and an open and diverse work environment.
Zhao Ang / Co-Director & Co-founder
Ang's research interests include climate change, energy transition and relevant policies. He used to publish in China Environment Series, Environmentally-Aware Business Models and Technologies, International Journal of Applied Logistics, Green Leaf, The Road to Green Transformation, and Energytransition.org., China Environment, Environmental Resource and Energy Review . Ang holds a B.A. in Chinese from Peking University and a M.Sc. in Environmental Policy from London School of Economics and Political Science. He loves reading, listening to podcasts and traveling.

Lin Jiaqiao / Co-Director & Co-founder
His research focuses on energy policy, low carbon development and carbon market. He has published in China's Strategic Emerging Industry, Acta Prataculturae Sinica (CaoYe XueBao), Acta Zoologica Sinica (DongWu XueBao), Chinese Journal of Applied Ecology, Journal of Northeast Normal University, chinanengyuan.com, and tanjiaoyi.com. He holds a B.S. in Biology from Northeast Normal University and a M.Sc. in Environment Science from University of Manchester. Jiaqiao is a passionate practitioner of healthy lifestyle. He likes doing yoga and biking. He wishes to compete in a triathlon one day.

Li Ying / Administration and Communication Specialist
Li Ying is mainly responsible for administration and communication work. Prior to REEI, she worked for an internet education company and had internship experiences with Beijing Environmental Protection Agency and IPE. She holds a bachelor's degree in Environmental Engineering from Beijing University of Civil Engineering and Architecture, and is the co-owner of a national patent on energy conservation and emission reduction. She is pursuing a second degree in Network and New Media Studies at Communication University of China. Li Ying likes basketball and history.
Yuan Yating / Assistant Researcher
Her research interests are mainly on carbon market and sustainable development. She holds a B.S. from Liaoning University and a M.Sc. in Environmental Sustainability from the University of Edinburgh. She enjoys watching movies, travelling and painting.